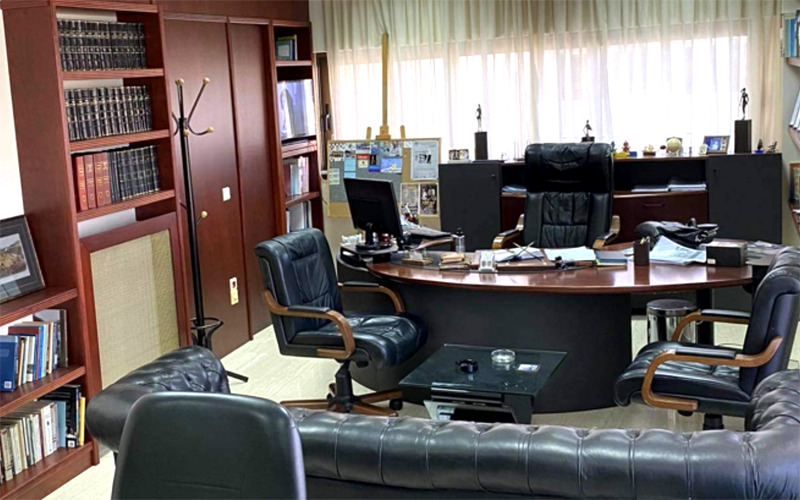 The experience, expertise and effectiveness that characterise our company and its associates have been capitalised through our cooperation with a wide range of organisations and businesses in Greece and abroad.
For years, our company has been serving a wide range of clients all over Greece with smart, innovative, effective and calculable business solutions and applications.
Latest Project
We have completed hundreds of projects.
HELLENIC AEROSPACE INDUSTRY
PRC HELLAS INC (SIEMENS – EAB)
ELFAL A.E (ENERGY AEG)
PRIMARY & SECONDARY SCHOOL COMMITEE OF THE MUNICIPALITY OF PENTELI
ADJUVANT INSURANCE FUND FOR SECURITY STAFF (TEAPASA)
PRIMARY & SECONDARY SCHOOL COMMITEE OF THE MUNICIPALITY OF NEA IONIA
SECONDARY SCHOOL COMMITEE OF THE MUNICIPALITY OF METAMORFOSIS
ISLAMIC MOSQUE OF ATHENS (PLE)
INSTITUTE OF PHARMACEUTICAL RESEARCH AND TECHNOLOGY (IFET)
ELGO DIMITRA INC
ETHNIKI STEGI (PLE)
MUNICIPALITY OF PENTELI
ATHLETIC AND CULTURAL ORGANISATION OF THE MUNICIPALITY OF PENTELI
GENERAL CLINIC "THE GUIDING HOLY MARY" INC
EMC ΕΛΛΑΣ Α.Ε.
CENTRE OF EUROPEAN CONSTITUTIONAL LAW
MINISTRY OF HEALTH (PROJECT PSYCHARGO II)
DIAPLASIS CENTRE OF REHABILITATION AND RECOVERY INC
HEALTHCARE ORGANISATION FOR THE INSURED AT THE PUBLIC SECTOR (OPAD)
PANHELLENIC ASSOCIATION OF PAID FOOTBALLERS (PSAP)
MEDIA DOC INC
QUANTOS INC
TOXOTIS TECHNICAL – CONSTRUCTION COMPANY INC
SAMARAS AND PARTNERS LP
ILIOS SPICES INC
ELEGKTIKOS KYKLOS CERTIFIED PUBLIC ACCOUNTANTS
TMS CERTIFIED PUBLIC ACCOUNTANTS
SOL CONSULTING INC
BDO CERTIFIED PUBLIC ACCOUNTANTS INC
REDECON INC
PUBLIC BUSINESS OF THE MUNICIPALITY OF NEA PHILADELPHIA – CHALKIDONA
REA OBSTETRIC GYNECOLOGICAL CLINIC INC
GENERAL SECRETARIAT OF WASTE MANAGEMENT (MINISTRY OF ENVIRONMENT)
CHARAMARA BROS LTD
ART SPOT INC
HUP SPOT PC
AMNEP INC (DEVELOPMENTAL INTERMUNICIPAL COMPANY)
DETEM PLE (TECHNICAL WORKS – MACHINERY)
ANSY INC
APEKO PHOTOVOLTAIC PARKS LTD
EUROFORUM INC
LAMROULIS INC
EPILEKTOS TEXTILES INC
KASTELIOTIS MEDICAL
POWER GLOBE PC
PIXIDA ZOIS COMPANY OF COUNSELING AND PSYCHOLOGICAL SUPPORT
PROJECTS
Have a look at some of our projects
Brief presentations of our projects for businesses and organisations.