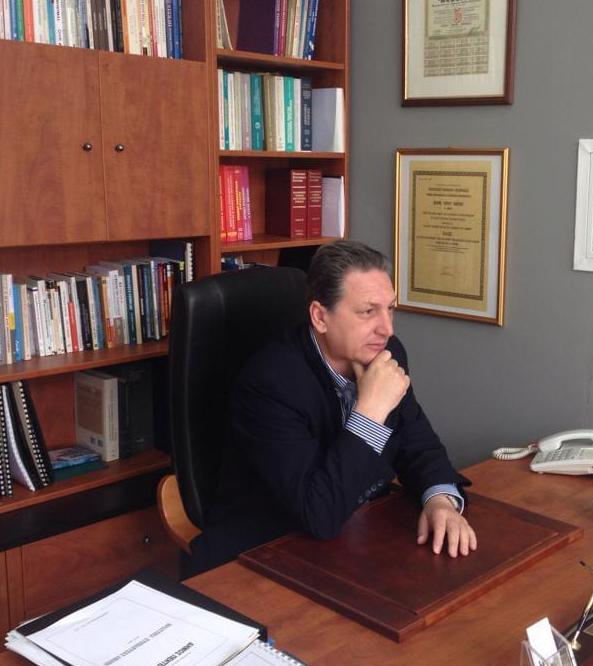 b.p.n.
Finance & business consultants
Our Company is a Greek Equity Organisation of Consulting, Financial and Business Services with a dynamic growth and great experience. It cooperates with a large network of Consulting, Fiscal, Legal and Financial Entreprises – Organisations both in Greece and abroad, and it is thanks to those cooperations that it combines its Greek identity with an international one.
During the last five years of growth and expansion, our company has merged with E. Mpougla and Co. Inc. and Sotirios Skaperdas and Partners so as to achieve economies of scale, expansion of its customer base, entry to new markets, etc.
This synergy has not only added to our infrastructures and operations but it has also enabled us to combine the advantages that stem from a large Consulting, Financial, Business Organisation with the personal touch and flexible services that characterise a small company.
We add value to our clients by capitalising on our executives' and partners' long-term experience, our excellent knowledge of the Greek and European reality and the use of modern tools and models.
We ourselves design the services we propose by using systems of modern models that we have adapted to the Greek reality. To do this, we have taken full advantage of the international practices concerning the Strategic Management and Business Performance by selecting only those that are of value to the Greek businesses and the sector they trade in.
In good cooperation with specially formed consulting /supportive teams, our company usually provides its clients with the following:
Inspired by its founders' vision to offer services of top quality, our company has focused on the certification of its services during the last years.
WHY CHOOSE US?
Our work has visible results
Up until today, b.p.n is certified by: ISO 9001:2015 (OF TOTAL QUALITY),  ISO 27001:2013 (INFORMATION MANAGEMENT), ISO 37001:2016 (AGAINST BRIBERY), ISO 22301:2012 (ΕΠΙΧΕΙΡΗΣΙΑΚΗΣ ΣΥΝΕΧΕΙΑΣ), ISO 14001:2015 (Περιβαλλοντική Διαχείριση).
We are particularly satisfied with our cooperation with BPN and will definitely consider a future cooperation when needed.
Thodoris Papadopoulos
CEO
"SAMARAS D. & PARTNERS LP"
Excellent knowledge of accounting services, consistency, reliability and expertise.
It is the least I can say about BPN.
Vasilios Mpouras
former President of the Athletic & Cultural Organisation of the Municipality of Penteli.
The services BPN provides are excellent.
We are totally satisfied with our cooperation.
Thomai Zisimopoulou
Administrator,
ARTSPOT DIGITAL
Our longlasting cooperation with BPN has helped the Actions of the Company of Counseling and Psychological Support "Pixida Zois", and has therefore contributed to the expansion of our activities.
Georgia Frima
Founding Member
Η εταιρεία Σωτήριος Σκαπέρδας και ΣΙΑ Ε.Ε παρέχει άρτιες υπηρεσίες και προσφέρει με επαγγελματισμό απαντήσεις σε πολύπλοκα ζητήματα που αντιμετωπίζουν δημόσιοι οργανισμοί με εκτεταμένο πεδίο δραστηριοτήτων. Η συνεργασία με τα στελέχη της εταιρείας είναι άμεση και αποτελεσματική, γεγονός που εκτιμάται ιδιαίτερα από τη Διεύθυνση μας.
Γαλανοπούλου Αδαμαντία
Προϊσταμένη Δ/σης Οικονομικού, Γενική Δ/νση Διοικητικού-Οικονομικού
«ΕΛΛΗΝΙΚΟΣ ΓΕΩΡΓΙΚΟΣ ΟΡΓΑΝΙΣΜΟΣ ΔΗΜΗΤΡΑ»